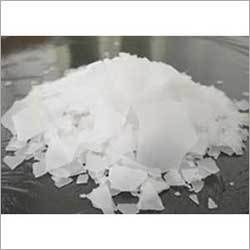 Tianxin Cationic Softener Flake
Product Code : 05
Product Description
We have carved a reputed niche in the industry for providing high quality Tianxin Cationic Softener Flake. It is utilized in the textile industry to improve the properties of different kinds of fabrics. This compound is known to provide smooth & soft texture, wrinkle resistance, and tear strength. It is a quaternary ammonium salt flake that can easily be applied by padding or soaking. Tianxin Cationic Softener Flake is a type of synthetic agent that works by binding to the negative charges on the fabric and coating it with electrically charged compounds to stand fiber strands.
Features:
Has a pH range of 5-6

Soluble in water

Has strong affinity towards cellulosic fibers
Tianxin cationic softener flake
Property
Quaternary ammonium salt flake component
Light yellow appearance
Appears milky white dense stuff when soluble in water
PH value pf 4.0-6.0
Feature

It feels fiber soft and smooth on touch. It has excellent wrinkle resistance properties and prevents the processing of material tensile strength.

Due to long term storage and heat, it will not smell and discolor.

It is widely used as a synthetic softener.

Just like cationic softener, it gives the effect to woolly-nylon and nitrile touch for polypropylene.
Suggestion: It must be dissolved at the time of use. When not in use, it must be sealed for storage.
Application
30 °C -45 °C padding in general conditions or soaking for 15-30 minutes, dring of 80 °C -100 °C. The advised recipe of density for passing or soaking is 1g - l-5g / L. 100g-500g is used for the washing treatment of 100kg fabric.
Package: 25kg Woven bag

Storage: it must be kept in a water proof, cool area with temperature not more than 35 degrees Celsius.
Contact Us
Head Office : Rm No. 1502, Yixing International Economic & Trade Building, 21 West Jiaoyu Road, Yixing, Jiangsu Sheng, 214200, China