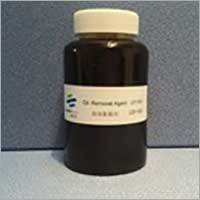 De-emulsifier
Specifications:
Item

Index

Appearance

pH value

2-5

solid content≥%

40
Method of use:

De-emulsifier must be diluted two to five times before adding to the waste water. It must be stirred to settlement.
It must be added to a quick mixing pool in the treatment of sewage.
Coagulation demulsification effect is great when used appropriately with PH for 5-12 to PH = 9.
Dosage depends upon the type of waste water. Package and storage:
Package and storage:

Security: one must avoid direct contact of this product with skin and eyes. If it happens, rinse immediately with plenty of water without any delay.
Packing: 25 kg and 200 kg plastic drum, or based on buyer requirements.
Storage: must be kept in the shade.
Warranty: it comes with one year warranty.