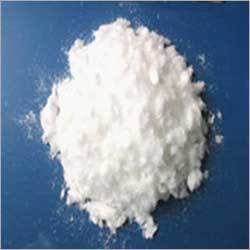 Benztriazole BTA Corrosion Inhibitor
Product Code : 16
Product Description
Backed by our adroit professionals, we have been engaged in the business of providing Benztriazole BTA Corrosion Inhibitor. It works by creating a passive layer with copper or other alloys that is insoluble in aqueous organic solutions. This treatment results in the prevention of undesirable surface reactions that leads to corrosion. It is a heterocyclic compound with the molecular weight of 119.13 g/mol. Benztriazole BTA Corrosion Inhibitor is formulated by the reaction of three compounds including o-phenylenediamine, sodium nitrate, and acetic acid.
Features:
Appears as white colored granular flakes

Aromatic nature

Soluble in alcohol giving a transparent solution
Benztriazole BTA Corrosion Inhibitor

Properties: This odorless chemical is bitter, slightly water soluble and completely soluble in alcohol, chloroform, dimethylformamide, benzene and toluene. It has boiling point of 204% (15mmHg).

USE: It has many uses in a number of industrial sectors. It can be used as water stabilizer, antifreezing liquid, rust-preventer, antioxidant additive, emugent, additive for high molecular materials, photographic antifogging agent, and much more.

Package: A number of different bags and drums can be used for its packing, for instance metal drum, fiber drum, woven bag, composite bag, big bag lined with an aluminum foil bag or plastic bag.
Specification:
| | |
| --- | --- |
| Item | Specification |
| Appearance | Needle granular powder flake |
| chroma | ≤20Hazen |
| Purity | ≥99.5% |
| Melting Point | ≥97.0℃ |
| Moisture | ≤0.1% |
| Ash content | ≤0.05% |
| Aqueous Ph | 5.0-6.0 |
| Solubility in Alcohol | approximately transparent |
| The enterprise carries out the standard | Q/320682RUY01-2006 |
Net weight: 20kg, 25kg, 500kg
Contact Us
Head Office : Rm No. 1502, Yixing International Economic & Trade Building, 21 West Jiaoyu Road, Yixing, Jiangsu Sheng, 214200, China